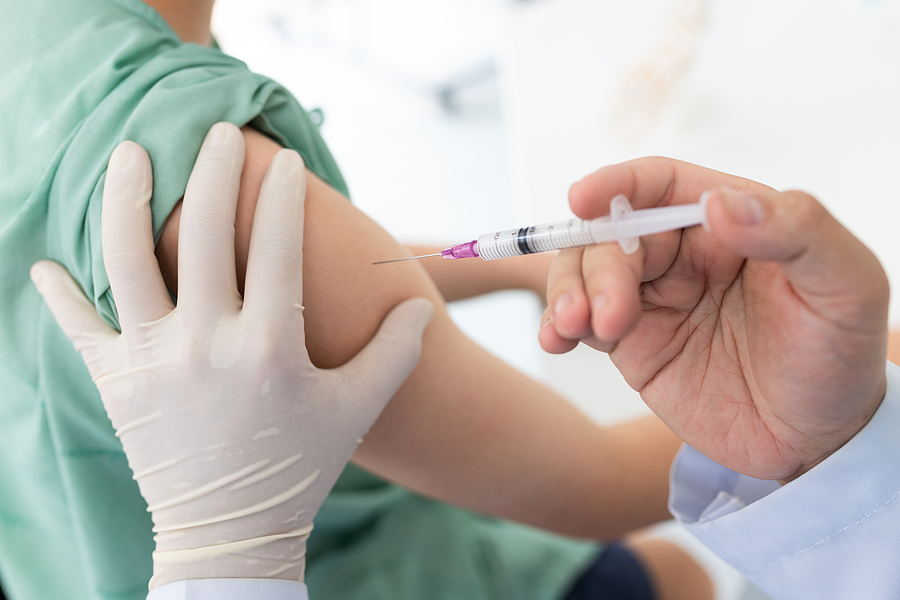 What To Expect From COVID-19 Vaccination and How To Maximize Your Medication Cost Savings During the Pandemic
As COVID-19 vaccines are being approved by the World Health Organization (WHO) for use and become widely available for mass vaccination, many are wondering what to expect when they get vaccinated.
The first two COVID-19 vaccines, Pfizer and Moderna require two doses, the second shot of Pfizer vaccine is to be given after three weeks, while Moderna's second shot is to the given four weeks after you have received your first shot. If you can't receive your second dose for some reason at the stipulated time, you can get it up to six weeks after your first shot. You can also get your second shot a maximum of 4 days earlier than the designated date.
Do not mix brands
Do not mix vaccines from two different manufacturers as not all COVID-19 vaccines are created equal. So, schedule your second shot with the same brand only.
Continue your COVID-appropriate behavior for at least two weeks after the second shot
Your COVID-19 vaccine won't work right away. It will take at least two weeks after the second shot for your immune system to fully respond to the vaccine and provide you protection. You should continue to wear a face mask and maintain social distancing two weeks after the date of your second shot during which your body will develop enough antibodies to provide you protection from COVID-19.
Tell your doctor about your allergies
Tell your doctor about any allergies that you might have. You may be observed for 30 minutes rather than the routine 15 minutes after the shot for any allergic reactions. And if you have a severe allergic reaction to the first shot, you may not receive the second shot.
SARS-Cov-2 is also mutating (changing), that may affect its ability to spread and cause harm. Vaccine manufacturers are preparing to adjust where necessary. You may be advised to get vaccinated for COVID-19 even if you have previously been infected with the coronavirus.
Side effects of the COVID vaccination
You may experience pain in the arm after the first shot, and run fever and experience body aches. The chances of noticeable side effects are higher after the second shot. These side effects are indicative of that your body is responding to vaccination. The side effects will subside but if you continue to experience side effects for several days, speak to your doctor.
What about other medications you are taking?
If you are taking medications for some of your medical conditions, please continue taking them as directed by your physician. Wait for at least 14 days to receive other vaccine after the COVID-19 vaccine, including flu vaccine.
How to check and confirm your appointment
You can check with your local municipality for a vaccination locator. Some county health departments have online waitlists that you can join, and websites to help you book your appointment in your area. You can also sign up for Twitter alerts. Your health insurance plan may make vaccination appointments available through their online scheduling portal. Verify your location, date, and time, and arrive at least 10 to 15 minutes early. Wear a face mask, maintain social distancing, and bring a photo identity. Once you receive your shot, you will be provided with a vaccination card issued by the CDC as proof of your vaccination. The brand of vaccine you received will be written on your card.
Saving on medication costs
If you need assistance with prescription drug costs, you can significantly lower the costs of medications with the help of the SaveonMeds drug savings card. The prescription medication savings card is available to all for FREE, irrespective of their age, income, or health-history. You can use your SaveonMeds digital drug saving card to save up to 80% on generic medications, and 25% on average on branded medications.
Check drug prices for the lowest rates
You can use your prescription savings card to save on medication costs with insurance as it operates independently of your health insurance. It can be used for saving on drugs that are excluded from your plan's formulary, or for the medications with high deductibles or copays. For even more savings on prescription drugs, check drug prices online at www.savingsonmeds.com where you will find many medications at a lower price than what you will end up paying with your plan or as copays.
You can also use your SaveonMeds prescription cost savings card as Albuterol HFA inhaler prescription savings card, flu vaccine discount card, Weight loss discount card, Benzonatate saving card, and as an all-in-one drug discount card for all your prescription medications, including pet medications. The card can be used for an unlimited number of fills and refills.
Get your free digital drug savings card
To get your FREE SaveonMeds digital drug discount card, send the keyword phrase "Saveonmeds" to phone number 21000. The SaveonMeds prescription medication discount card can be used right away as it is provided pre-activated, with no expiration. The prescription savings card can be used at over 65,000 network pharmacies including CVS, Target, Winn Dixie, Walgreens and RiteAid.
Participate in the drugs affiliate program for passive income stream
There is also an opportunity for you to get a passive stream of income by participating in the SaveonMeds discount drug card affiliate program. You will be provided with a free medication savings card that you can distribute free to others. Each time the SaveonMeds card is used by the people for medication fills and refills, you will earn a commission. This way, you will be earning income without any investment of office or infrastructure. Anyone, can become an affiliate, homemaker, student, self-employed, retired person, unemployed, charity, employer, doctor, nurse, , etc.. For more details, please visit https://savingsonmeds.com/affiliates/.
What To Expect From COVID-19 Vaccination and How To Maximize Your Medication Cost Savings During the Pandemic
Disclaimer: The information and content posted on this website is intended for informational purposes only and is not intended to be used as a replacement for medical advice. Always seek medical advice from a medical professional for diagnosis or treatment, including before embarking on and/or changing any prescription medication or for specific medical advice related to your medical history.