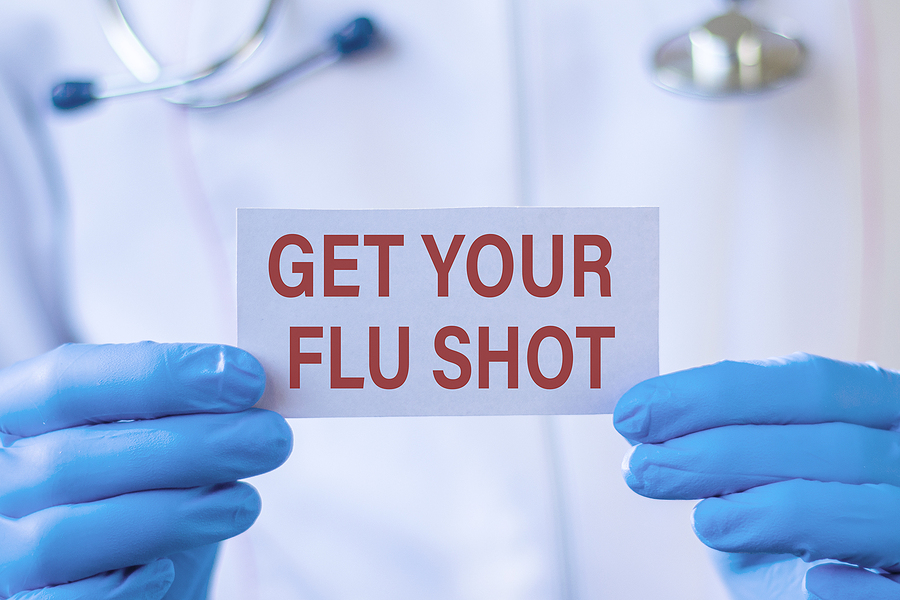 Why a Flu Shot Is More Important Than Ever Amidst Covid-19 Pandemic and How to Save on its Cost
Typical flu season begins in October and peaks in December. Prevalence of coronavirus pandemic in the US means it's the right time for you to think about getting immunized at the earliest possibly as the combination of flu virus and coronavirus, or one after another may mean bad news for your respiratory health and your overall ability to recover. In some cases where one has a weakened immune system, such as the older adults and those other with other comorbidity conditions such as diabetes and heart problems, the combination could be fatal.
Getting a flu shot vaccination is one of the most important things that you can do for your health and also of others, especially amidst the COVID-19 pandemic. Experts recommend a flu shot every year.
Thousands of deaths occur each year due to flu
Many people refrain from receiving a flu shot as they think that flu is not that serious, but the fact is that Flu and COVID-19 share many similar symptoms such as a sore throat, chills, fever and fatigue. Tens of thousands of people are hospitalized each year due to flu. CDC (Centre for Disease Control and Prevention) report says that 12,000 to 61,000 deaths occur each year due to flu.[1]
Where to get a flu shot?
A Flu shot can be received at a doctor's office, pharmacies and supermarkets. If you regularly get a flu shot at the office but working from home now, make it a point to stop at your doctor's office, pharmacy or supermarket to receive your flu shot for 2020-21 flu season. People receiving a shot this flu season will help reduce the burden on the already overwhelmed U.S. healthcare system. Receiving a flu shot will prevent you from visiting a hospital due to compounded sickness realted to the flu.  Emergency room and urgent care clinics that are likely to already be occupied by COVID-19 patients.
Better late than never
It takes two weeks for the flu vaccination to achieve full immunity for you, so until then stay clear of anyone who has flu symptoms. Even if you have received a flu shot last year, you need to get a fresh shot this year as the influenza virus mutates each year. Experts study the strain of flu virus each year which is most likely to be prevalent in the following season and devise flu vaccine accordingly. It's the time you get a flu shot for 2020, even if it's a little late as getting the shot later is better than not at all. Even if you get flu after receiving a flu shot (if you are infected from a different strain of the virus than what the vaccine is designed for), the severity of your infection will be mild. The doctor can diagnose you for different flu virus strain to treat your condition.
Save on flu vaccine prices with flu vaccine discount card
With SaveOnMeds drug discount card, you can save significantly on your flu vaccinations each year as the card provides you medication savings of up to 80% on branded and generic medications. The flu discount card can be shared with others including your family, friends, relatives and neighbors to help them get a discount on flu vaccination shots year-after-year as the prescription medication discount card comes with no expiration.
Check drug prices online for increased savings
You can also use your flu vaccination discount card as an Albuterol discount card, Adipex prescription savings card, Benzonatate savings card, and as a drug discount card to save on all other prescription medications that you need for your family and pets. Check flu vaccine prices on www.savingsonmeds.com as you may get the lowest flu vaccine prices at a local pharmacy near you. SaveOnMeds drug savings card can be used at over 65,000 pharmacies all over the USA including big box chains such as Walgreens, Target, CVS, Rite Aid and Winn Dixie. For even better savings, check drug prices at www.savingsonmeds.com as we have negotiated lower medication prices with our network pharmacies to maximize your savings. Most of the time, you will be able to get your medications at a lower price than what you will end up cashing out as copay with your insurance.
SaveOnMeds prescription savings card also be used to save on medication costs with insurance as it works independently of your health insurance. You can use your medication savings card instead of your insurance to get better savings on your each medication fill and refill.
Get your free flu discount card now
To get your free digital drug discount card, send the keyword phrase "Saveonmeds" to phone number 21000.You will be provided with your SaveOnMeds prescription medications discount card free with no upfront or renewal costs whatsoever. You can start using your drug card to save on flu vaccine prices and other mediations right away. It can be used for an unlimited number of times for an unlimited number of medications and for an unlimited number of prescription fills and refills. So, get your SaveOnMeds prescription savings card and start saving on flu vaccine prices and all your other medications right away as it comes pre-activated, so you can start using your card to save on prescription drugs right away.
You can also participate in our drug discount card affiliate program to earn passive income while helping others to save on meds. When you participate in our discount drug card affiliate program for free, you will get a commission each time the card distributed by you for is used by others at any of our 65000+ network pharmacies including brand name and local pharmacies. To get more information on our affiliate program, please contact the customer care at 1-888-352-3736 or visit www.savingsonmeds.com/affiliates/
Reference
https://ohsonline.com/Articles/2020/08/11/The-2020-Flu-Shot-is-More-Important-than-Ever-Experts-Say.aspx?Page=2Z
Why a Flu Shot Is More Important Than Ever Amidst Covid-19 Pandemic and How to Save on its Cost
Disclaimer: The information and content posted on this website is intended for informational purposes only and is not intended to be used as a replacement for medical advice. Always seek medical advice from a medical professional for diagnosis or treatment, including before embarking on and/or changing any prescription medication or for specific medical advice related to your medical history.