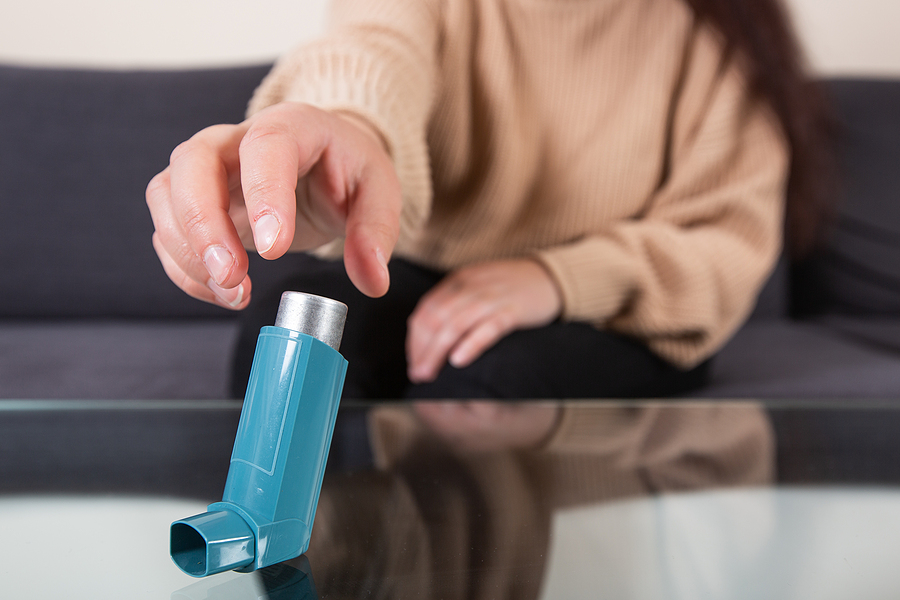 Rising costs of asthma medications and tips on how to save today
Around 25 million Americans are suffering from asthma, while the annual Medicare costs for the treatment of the disease are estimated to be around $82 billion.
The average price of Advair asthma mediation has increased from $316 to $49, from the year 2013 to 2108, which is a good 56% increase, calculated on the basis of 16 leading inhaler products in the US. As per a report of the Annals of the American Thoracic Society [1], the average medications cost for asthma patients was $3,266 in 2013. A report by the Centers for Disease Control and Prevention (CDC) says that nearly 20% of people with asthma do not have any insurance, and thus forced to pay full cost of the medication [2].
Starting 2008, CFC (chlorofluorocarbons) containing inhalers were swapped out with HFA (hydrofluoroalkane) inhalers as CFC inhalers contained greenhouse gas that destroys the ozone layer. A recent ban on CFC haven't resulted in much improvement for the environment, as only 0.5% of the annual greenhouse production is reduced by ban on CFC inhalers.[3] Even after CFC ban in 2008, average cash prices for popular inhalers have increased, and hasn't shown any slowing down. With nearly one in 12 children in the US suffering from some form of asthma, it is estimated to result in over 10 million missed school days per year [4].
Additionally, untreated asthma can cause a variety of health side effects such as:
Greater risk of diabetes
Hypertension or high blood pressure
Increased risk of depression
Sleep disorders
Development issues in children
Branded and generic asthma medications
Long-term health risks of untreated asthma include inflammation, scarring and thickening of the lining of the airways, and making breathing difficult even with the use of an inhaler. Moreover, there is an additional complication. As the new medication has a new patent, the price remains high. Thankfully, generic versions of the new nebulizers and inhalers like Airduo (fluticasone), and Xopenex HFA (levalbuterol) and ProAir HFA (albuterol sulphate) are available at nearly half the cost of their branded counterparts. Generics have the same active ingredients and are subject to similar safety standards as their expensive brand-name counterparts. Generics become available when the patent expires. The market opens up for all manufacturers, lowering the cost in the process due to competition. Typically, insurances prefer generics over branded medications.
Save on your each asthma fill with Saveonmeds
Albuterol asthma medication is priced at around $30, while its brand-name counterpart Proventil costs about $75 per inhaler. With SaveOnMeds drug savings card, Albuterol can be bought for less than $15 and Proventil for less than $ 40. The savings can be more based on the pharmacy you choose to visit and the discount that pharmacy is offering, as each pharmacy offers different discounts on prescription savings card.
Unlike drugs that are consumed orally, an asthma inhaler needs a propellant agent to deliver the dose through the airways. Metered dose inhalers (MDIs) such as Dulera use a chemical propellant to deliver the medication. Nebulizers deliver medications in the form of mist, typically through the aid of a mask. Dry Powder Inhalers (DPIs) require the patient to take deep breaths and inhale the drug of their own.
Tips to maximize your savings on asthma medications
To maximize your savings on asthma medications costs, follow the below steps:
Talk to your doctor about an inhaler that has generic version, such as Fluticasone (AirDuo), as you can get them at a much lower price while you will get the same benefits as those of branded ones because generic medications have the same active ingredients, while fillers may be different.

If you have insurance, make sure that the inhaler is in the list of your formulary. If it isn't covered, you can ask your doctor to submit an appeal. Some plans require prior authorization, which means you will need permission from your insurance and special request from your doctor.

Some manufacturer coupons are also available that you can use to lower the cost of your inhalers.

You can use your SaveOnMeds prescription savings card on all FDA-approved inhalers to save up to 80% on branded and generic medications.
Save on medication costs with insurance
SaveOnMeds medications savings card can be used to save on prescription costs of all branded and generic medications. The prescription savings card is available to all free of cost with no upfront registration costs or renewal charges whatsoever. The free prescription savings card can be used to save on medication costs with insurance as it works independently of your insurance. It's not an insurance card, so you can use it instead of your insurance in case your inhaler or other medications are not covered, or there are high co-pays with your insurance.  To get your FREE, pre-activated drug discount card, send the keyword phrase "Saveonmeds" to phone number (844) 774-6337. You will be provided free card that you can start using right away at over 65,000 pharmacies. You can also download your card for free from https://savingsonmeds.com.
Use your medications card at local and branded pharmacies
SaveOnMeds prescriptions savings card is available to all irrespective of their age, income, insurance status or health condition. The card can be used at over 65,000 network pharmacies all over the USA including brand name chains, such as Walgreen, Winn Dixie, Target, Safeway and RiteAid. To get discounts of up to 80% on your generic and branded medications, simply head to a local or branded pharmacy near you, fill your prescription, and provide your SaveOnMeds prescription savings card at the billing counter. Your discount will be immediately applied and you will be asked only to pay the discounted prices. To get the lowest medications price, check drug prices at https://savingsonmeds.com/, choose the pharmacy near you that offers the lowest drug price, and head to that pharmacy to fill your prescription.
Earn more by participating in the affiliate program
SaveOnMeds medications savings card has no expiration. Your family members can also use the same card to save on medication costs that they need. You can even participate in SaveOnMeds drugs affiliate program. You will be provided free drug discounts card that you can distribute among colleagues, friends, relatives, neighbors, employees, charities, etc. Thereafter, each time the card is used, you will be provided a commission for each fill. Anyone, be a student, unemployed, retired person, self-employed, homemaker, business person or anyone else can participate in SaveOnMeds discount drug card affiliate program. For more information, please call SaveOnMeds customer care at 1-888-352-3736 or visit https://savingsonmeds.com/affiliates/.
References
https://www.atsjournals.org/doi/full/10.1513/AnnalsATS.201703-259OC#readcube-epdf
https://www.cdc.gov/asthma/asthma_stats/insurance_coverage.htm
https://journal.chestnet.org/article/S0012-3692(16)32515-6/fulltext
https://www.aafa.org/asthmafacts/#:~:text=Currently%2C%20there%20are%20about%206.2,age%20of%2018%20with%20asthma.&text=In%202017%2C%201%20in%2012%20children%20had%20asthma.
Rising costs of asthma medications and tips on how to save today
Disclaimer: The information and content posted on this website is intended for informational purposes only and is not intended to be used as a replacement for medical advice. Always seek medical advice from a medical professional for diagnosis or treatment, including before embarking on and/or changing any prescription medication or for specific medical advice related to your medical history.