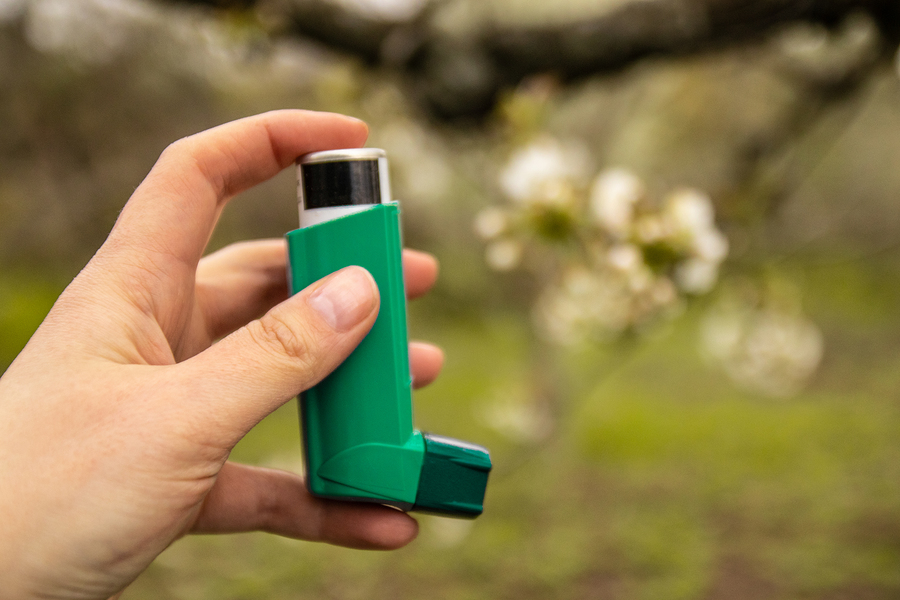 Mistakes in Asthma Medication Storage in Cars during Summer Travels
Summer heat is here and the hot days are likely to see a flare-up of asthma symptoms in the patients. With each degree rise in the summer temperatures, asthma symptoms begin to act up. Emergency room visits are more frequent by asthma patients during the hot summer days, as there are more instances of shortness of breath and breathing difficulty.
While you need to always keep the asthma medications, such as albuterol HFA inhaler with you, it is important to keep some points in mind to get the best results from your medications. Here, we have provided some tips on the care you need to take of your asthma and other medications when you travel during summer.
Do not store your medicines in a hot car
When traveling in your car, store your medications in the coolest areas of your vehicle. Do not store them in the areas exposed to direct sunlight, such as a windowsill or glove box. Hotter conditions inside can have an impact on the composition of medications and affect their potency.
No medicine should be stored in areas above 86 degrees Fahrenheit. The medicines kept in the trunk of your car can be well above this mark. The temperature in your car can soar well above this range when it is left in a sizzling hot parking lot or driveway. It's best to keep them in a purse or a separate bag, and take them with you. Do not keep them in your car when the air conditioning is not running.
Medicine shipping tips
When travelling by air, do no keep your medications in the luggage. Baggage holds are not controlled for temperature, and can become scorching hot or cold, especially when the plane is flying at high altitudes. Instead, in luggage suitcase, the medications may be exposed to varied temperature conditions that can impact their effectiveness. keep them in your carry-bag where they will be kept in the optimum temperature range. While ordering medications by mail, have them shipped overnight to prevent their exposure to the hot sun. Also, consider how long the package will sit in non-climate controlled delivery truck during the transit.
The warm and muggy environment can make other medicines ineffective. For example, aspirin tablets can break down into acetic acid and salicylic acid that can irritate the stomach if taken after being kept in a hot car. Extreme temperatures can have a big impact on the effectiveness of both prescription and over-the-counter medications. Diagnostic test strips, such as those used to test the blood glucose level, are sensitive to humidity and may provide inaccurate results.
Do not take medicines if damaged
Do not take medications if they are stuck together and runny, or appear different from their normal condition in the look, color or odor. Remember that asthma and other medications that look perfectly normal may have been damaged when kept in the car. For patients with chronic health conditions such as diabetes and heart problem, a damaged dose of a crucial medication, such as insulin or nitroglycerine could be harmful and may even turn to be life-threatening. Antibiotics decayed in hot weather conditions can cause stomach or kidney damage.
Discarding medicines
Pills and capsules are also easily damaged by the temperature. Thyroid, birth control and other medications that contain hormone may be damaged if stored in temperatures beyond the recommended ranges. Before discarding a medication damaged due to heat, check with your pharmacist. They may provide you with a replacement dose. Your insurer may also replace it if it is covered.
Locking tote bag
Consider purchasing a locking tote bag that makes it easy for you to store your medications in the air-conditioned compartment of your vehicle and storage bags.
Never flush your unused medications down the toilet where they could make their way down the water supply. Instead, mix them with another material such as coffee grounds that make them unpalatable, and put the mixture in trash.
Save on asthma medication
If you need to purchase asthma medications regularly, you can always get albuterol HFA inhaler prescription savings with SaveOnMeds drug discount card. With this card, you can save on prescription medications by up to 80% on their retail price. The prescription medications savings card is available for use by all, irrespective of their age, income or health history. You can use your medications savings card for savings on prescription drugs for all the medicines you need.
To save on meds, you just need to show your card to the pharmacist while filling your prescription. Get your prescription savings card for free by texting the keyword phrase "Saveonmeds" to phone number 21000. During the current COVID-19 pandemic driven situation, you can use your free digital drug saving card that you get in your mobile phone. Use your digital drug savings card to save on albuterol inhaler prices. Just order your medications online and get them delivered online at your homes, so you need not step out of your home. This way, you will eliminate all chances of catching up with COVID-19 or other infections.
Get your FREE drug discount card
For increased savings, check drug prices, including albuterol inhaler prices and other drug prices on  www.savingsonmeds.com, you may find many medications at a much lower price here. Some generic medications could have prices lowered by up to 80% or even more. You can use your SaveOnMeds prescription medication discount card to save on medication costs with insurance as the card works independently of your coverage. Use your drug savings card to save on flu vaccines as it can be used as a flu vaccine discount card, adipex discount card, benzonatate saving card and as a drug discount card to save on meds.
The prescription medications savings card can be used at over 65,000 network pharmacies all over the USA for savings on drugs, including the big chains such as CVS, Winn Dixie, Target, Walgreens and Rite-Aid. The card can be used to save on prescription drugs for unlimited fills or refills as there is no cap on how many times the prescription savings card can be used. You can also share your SaveOnMeds prescription savings card with friends and colleagues to also help them save on meds.
Mistakes in Asthma Medication Storage in Cars during Summer Travels
Disclaimer: The information and content posted on this website is intended for informational purposes only and is not intended to be used as a replacement for medical advice. Always seek medical advice from a medical professional for diagnosis or treatment, including before embarking on and/or changing any prescription medication or for specific medical advice related to your medical history.