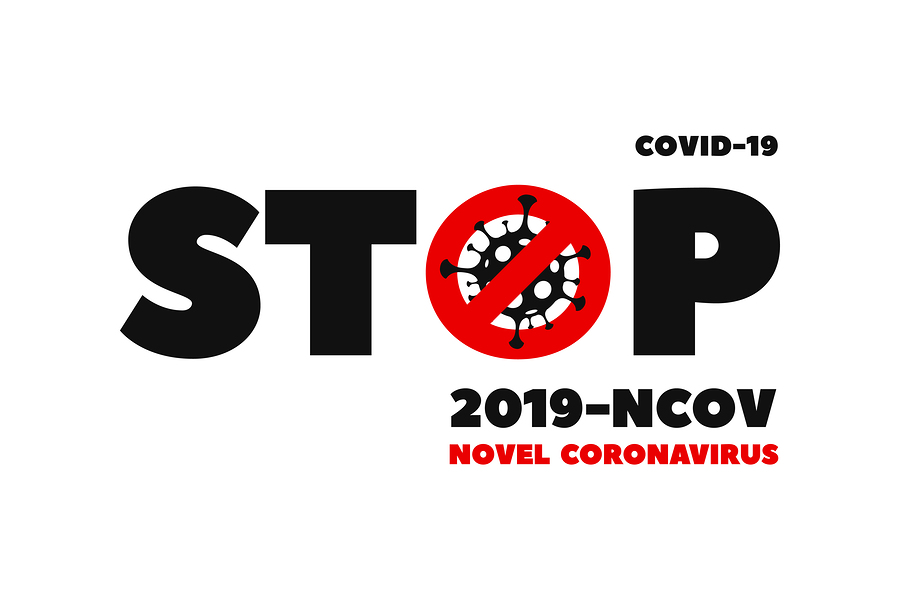 Affording Medications and Treatment During COVID-19 Pandemic
Since the first reported case of COVID-19 in the US on January 20 in Washington, more than 180,000 people have been diagnosed all over the country as on March 31, 2020 for COVID-19 pandemic, with New York City, Illinois, California and Seattle witnessing a relatively higher number of the infected people. The virus has gone pandemic now unlike the initial phase of its outbreak when only people with foreign travel history were getting infected. It's now transmitting person-to-person, which has raised fears for its community transmission. The US government has implemented travel restrictions from abroad to minimize corona impact on community spread. Coronavirus cases graph is likely to rise further with the government estimating 1.5 million to 2.5 million deaths in the country if there is an uncontrolled community outbreak in the next two weeks.
It all started in Wuhan in Central China when pneumonia of an unknown cause was reported to the World Health Organization (WHO) by China 0n December 31, 2019. The outbreak killed more than 4500 people in China as the pandemic quickly transcended borders all over the world, spreading to over more than 200 countries. WHO declared it a Public Health Emergency of International Concern on January 30, 2020, and gave this novel coronavirus disease a name, viz. COVID-19.
Interventional medications in use
Though no pharmaceutical product has so far been approved by FDA for the treatment of COVID-19, doctors in many countries are prescribing "off-label" medicines to the patients as emergency interventions that have not been approved by their national medicine regulatory authority or FDA. The decision for an experimental treatment is between the patient and the healthcare provider but it must comply with the law of the land and informed consent of the patient should be taken. The results of such interventional medications are being documented in the US and shared in a timely manner with a wider medical and scientific community to find out a cure for the disease.
However, till the time an approved medication for COVID-19 coronavirus pandemic is released to the markets for use by masses, you need to take some precautions to minimize the chances of infection. COVID-19 has a high infection rate, this droplet virus easily spreads through sneeze, cough or shaking hands with an infected person.
Taking care while visiting a pharmacy
So, when you need to visit a pharmacy, make sure that you maintain social distancing from other people. Stay more than 6 feet apart from other people, and try not to touch doorknobs, lift buttons and other objects with your bare hands that are often touched by numerous other people as well.
The virus has a high infection rate among the elderly and those with a weak immune response, such as persons with diabetes and high blood pressure. However, people of all ages and demographics are getting infected from COVID-19. As per an update by the World meters, there have been more than 188,647 active coronavirus cases in the USA, with 4,059 deaths as on April 1, 2020. The figures are expected to rise in the coming days due to the fears of accelerated community transmission which will further strain the country's overburdened healthcare system.
COVID-19 safety measures
Coronavirus major symptoms include fever followed by dry cough, joint pain and shortness of breath. However, the age and conditions of coronavirus cases vary widely, many individuals may not show symptoms of infection for few days and test negative for a week, as the virus has an incubation period of 14 days. In some people, COVID-19 symptoms may manifest as late as the 9th day after the initial infection. As the first step to COVID-19 safety measures, you should stay home when possible, maintain hand-hygiene, wash your hands with soap or sanitizer frequently, keep social distancing and quarantine yourself for at least 14 days if you suspect any infection. Consult your doctor immediately for coronavirus testing as soon as you experience any symptoms.
Keep your immune system strong
Keeping your immune system strong will help you from getting infected. You need to continue taking your diabetes medicines (Metformin, Glucophage, insulin shots, etc.) and hypertension medications such as amlodipine, Cardizem SR, DynaCirc) or others, as prescribed by your doctor.
It's not uncommon to expect price rise and shortage of some medications in view of COVID-19 pandemic which has impacted all economic sectors including the pharmaceutical industry. There has been a spike in the demand of certain vaccines, such as malaria, COVID-19 vaccines, N-95 masks, sanitizers and other coronavirus vaccines and medications. Many individuals have been left with no option but to sit at home, that has a direct impact on their earning and healthcare routine with the government warning of more casualties in the coming two to four weeks.
Save on medication costs during COVID-19 pandemic
However, with the SaveonMeds drug card, you can continue with your treatment regimen as the drug card can help you with the lower price of medications that you need for your various chronic illnesses. SaveonMeds drug discount card can be used at over 65,000 network pharmacies all over the USA to save 25% on medications' prices on average on branded medications, and up to 85% on generic medications.
You can use your medication savings card to save on meds that you need for you and your family. It can also be used as flu discount card, Albuterol discount card, Benzonatate saving card and Adipex prescription savings card.
COVID-19 vaccination is likely to be pricey due to high demand
COVID-19 vaccination is likely to be pricey which is expected to be available in the next two months. However, with Save on Meds prescription savings, card, you will be able to save on meds for coronavirus and other diseases. All that you must do is show your Save on Meds drug discount card to the pharmacist to get an instant discount on coronavirus vaccines. The card can be used to get a discount on all medications that doctors prescribe you for the symptoms and treatment of coronavirus.
To save further, please check drug prices at www.savingsonmeds.com for the lowest prices of COVID-19 coronavirus pandemic medication and other drugs that you need for your various illnesses as different pharmacies and brands sell their medications at different prices.
Download your free SaveOnMeds drug card
You can download your FREE SaveonMeds drug discount card from www.savingsonmeds.com or get your FREE digital drug savings card by texting the keyword phrase "SaveOnMeds" to phone number 2100. The discount drug card is available to all without any regard to their medical history including COVID-19 infection. Everybody, irrespective of their health, income or age can download their FREE discount drug card from www.savingsonmeds.com.
You can also use your prescription savings card even if you are covered to save on medication costs with insurance as the card works independently of insurance. You can use it to save on copays and deductibles with your insurance plans for coronavirus medications and other illnesses.
Participate in our affiliate program
If you want to participate in our discount drug card affiliate program, please contact Save on Meds customer care at 1-888-352-3736. SaveonMeds discount drug card affiliate program is most suitable for COVID-19 health care providers, doctors, nurses, charities, employers, homemakers, students, churches, or anyone else who wishes to help coronavirus patients with coronavirus vaccines and other medications. While you will be provided free cards for free distribution among the people, you will get a commission each time the card distributed by you is used for COVID-19 vaccination and other prescription fills. This way, you will have an assured source of passive income, sitting at your home. Contact SaveOnMeds customer care for more details.
Original Resource:
Affording Medications and Treatment During COVID-19 Pandemic
Disclaimer: The information and content posted on this website is intended for informational purposes only and is not intended to be used as a replacement for medical advice. Always seek medical advice from a medical professional for diagnosis or treatment, including before embarking on and/or changing any prescription medication or for specific medical advice related to your medical history.